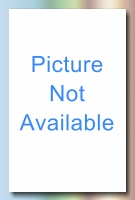 ---
Product Code:

UP006

Title:

The Temple Lot Case

Author:
Publisher:

Utah Lighthouse Ministry

Price:

$42.00

Date:

1893

Pages:

507

Additional Info:

Mormon Church Leaders Testify Concerning Polygamy

---

Description

(In the Circuit Court of the United States Western District of Missouri...The Reorganized Church of Jesus Christ of Latter Day Saints, Complainant vs The Church of Christ at Independence, Missouri...Complainant's Abstract of Pleading and Evidence.)

Lawsuit to determine the legal owner of the plot in Independence, Missouri designated by Joseph Smith as the sight of the temple. Contains testimony by leaders of the RLDS Church, Church of Christ, Temple Lot and the leaders of the Mormon Church.
---
---
Authors Only | Authors with Titles | Titles by Category | Titles Only
---
Home | FAQs | What's New | Topical Index | Testimony | Newsletters | Online Resources | Online Books | Booklist | Order/Contact | Email | Other Websites