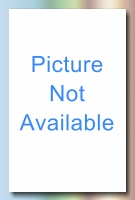 ---
Product Code:

UP012

Title:

A Star in the West: A Humble Attempt to Discover the Long Lost Ten Tribes of Israel

Author:

Elias Boudinot

Publisher:

Utah Lighthouse Ministry

Price:

$42.00

Date:

1816

Pages:

312

Additional Info:

Photocopy of Original Edition.

---

Description

Mr. Boudinot presents various aspects of Israelite culture and seeks to establish similar patterns among the American Indians. He relies heavily on evidences compiled by James Adair in 1775. He maintains that the American Indians are from Israel and also mentions the Indians' lost book of God.
---
---
Authors Only | Authors with Titles | Titles by Category | Titles Only
---
Home | FAQs | What's New | Topical Index | Testimony | Newsletters | Online Resources | Online Books | Booklist | Order/Contact | Email | Other Websites