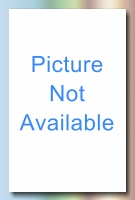 ---
Product Code:
UP016
Title:
Mormon Portraits: Joseph Smith The Prophet—His Family and His Friends
Author:
Dr. W. Wyl
Publisher:
Utah Lighthouse Ministry
Price:
$30.00
Date:
1886
Pages:
320
Additional Info:
Photocopy of Original 1886 Ed.

---

Description

A compilation of unflattering interviews with various people associated with Mormonism through the years, such as Abigail Harris (wife of Martin Harris), Sarah Pratt (wife of Orson Pratt), C. G. Webb (father of one of Brigham Young's wives). Also, extracts from various publications of the day.

Table of Contents

Testimonials
Letter to the Public
The Prophet's Parents
Views of Joseph Smith
Joseph Smith and his Plates
Joseph likes his Glass
Joseph the Wrestler
Joseph as a Student
Joseph's Habits, etc.
Joseph as a Preacher
Joseph as a General
Joseph as a Preidential Candidate
Joseph and Nero Boggs
The Lord's Bankers in Kirtland
Counterfeiting Apostles
Joseph in Money Matters
Secret Murders in Nauvoo
Stealing in Nauvoo
The Don Juan of Nauvoo
The Nauvoo Pandemonium
Emma, the Prophet's Wife
The Revelation on Polygamy
The Prophet's Brothers
President Sidney Rigdon
Dr. John C. Bennett
The Nauvoo Catastrophe
The Lynching of Joseph Smith
Danites and Destroying Angels
Joseph as Seer and Translator
The Kinderhook Plates
The Book of Abraham

Sidelights—(Appendix)

The affidavits of 1833 and 1834
The Gold Bible Company
Spaulding's "Manuscript Found"
Rigdon and Spaulding's Manuscript
The Army of Zion
Affidavits of Fanny Brewer and Others
Polygamy in Kirtland
Dr. Isaac Galland
Setting up the Kingdom
Rockwell and Governor Boggs
Martha Brotherton's Affidavit
Evidence in the Trial of Joseph Smith, etc.
Joseph's real Character
Patriarchal Blessings
History of the Endowments
The Mormon Prophetess
Old Joe and Old Lucy
Nauvoo City Ordinances
Nauvoo City Officers
The Nauvoo University
The Nauvoo Legion
Miss Nancy Rigdon
The Lord Corrects Himself
Brother Brigham Damns Sister Emma
D. Whitmer Ordained Joseph's Successor
The Nauvoo Seraglio
A Love Letter by Joseph
"Two Minutes in Goal"
Origin of the Word "Mormon"
Apostolic Sprees
The Canada Revelation
The Treasures of Salem
Destruction of the "Expositor"
"Tallered Rags"
---
---
Authors Only | Authors with Titles | Titles by Category | Titles Only
---
Home | FAQs | What's New | Topical Index | Testimony | Newsletters | Online Resources | Online Books | Booklist | Order/Contact | Email | Other Websites